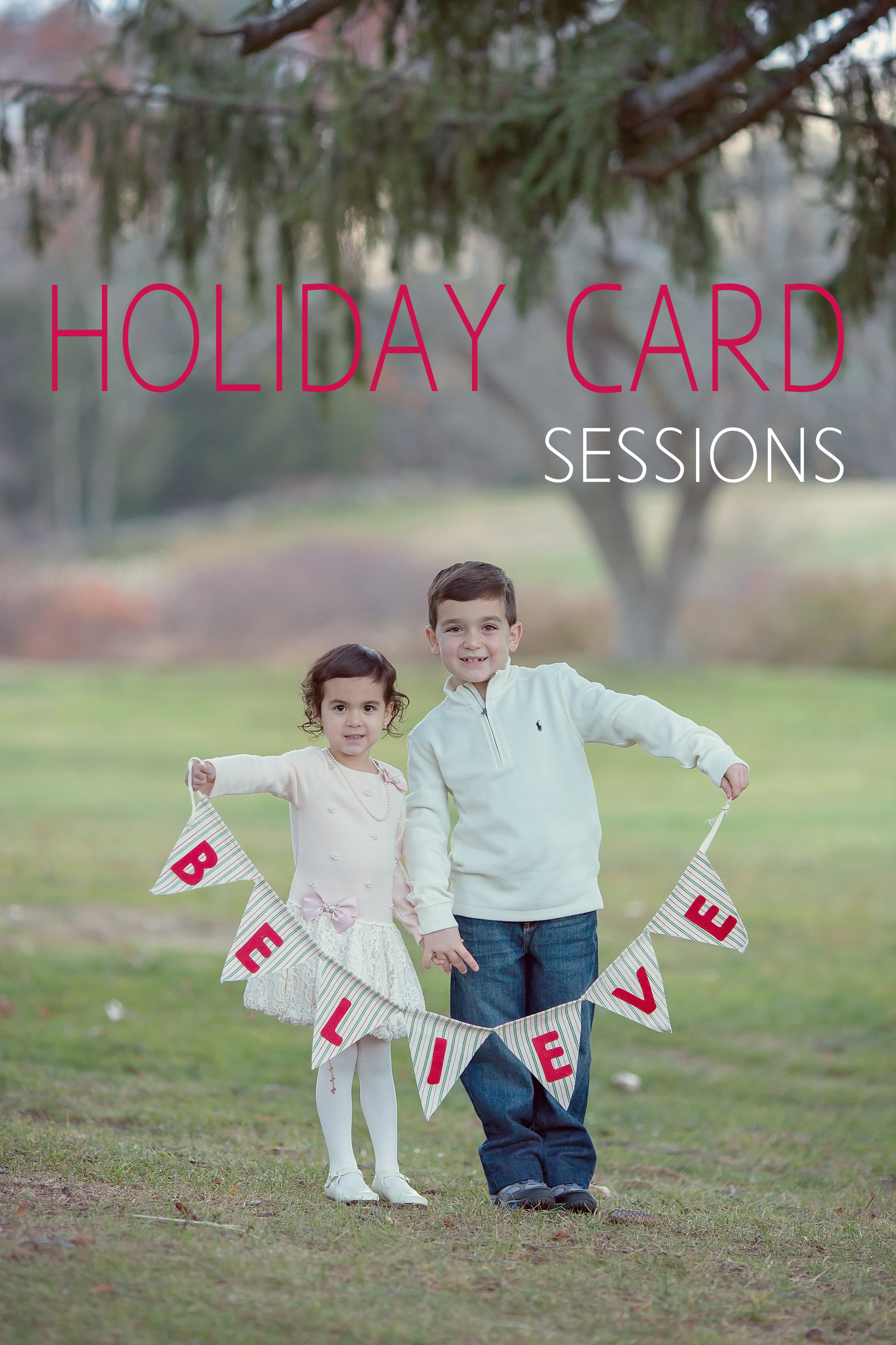 Holiday Card Sessions are the best way to get both updated professional images of your sweet family during a fun session AND custom designed holiday cards to send out to your friends and family. All before the end of November. YES! Easy, simple, beautiful
and STRESS-FREE... just the way the holidays should be.

$275
1 Set of 24 Holiday Cards
3 Digital Images

Date: November 18, 2017 (Sunday)
Session fee includes a 15 minute session at a location within 10 minutes of Guilford. 3 digital images will be included. You will have a gallery of 8-10 images to choose from. This is for children or families.
In the event of rain or inclimate weather, a rain date will be determined within a week or so of your session date. This may include weeknights.

Location: To be determined, a location within 10 minutes or less of Guilford, Connecticut.